Have you ever got puzzled on how to open that very specific link from laptop/desktop browser on mobile? This is very common day to day issue where we get lazy to type each letter in long clumsy URLs on small mobile screen. Struggle is real to instantly browse same link on mobile.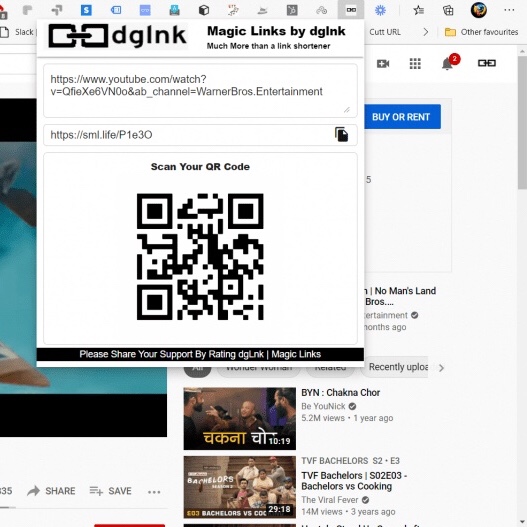 Solutions available in market for this problem are
Enable full browser sync
Mac devices Handoff
Unique magic short links – New
Approach 1
With full browser-sync, you will have to get your mobile signed in with your email account and also your browser signed in with the same email account. This approach has 2 drawbacks
Your privacy is at risk due to continuous monitoring under your email account
You will still have to type starting few words for your mobile browser to understand what you want to see
To know more check here – Turn sync on and off in Chrome – Computer – Google Chrome Help
Approach 2
With Mac sync devices, it works perfectly for sync between safari browsers and start from where you left off. To know more how handoff works – Pick up where you left off with Handoff on Mac – Apple Support
Only drawback is that this is available with MAC devices only.
Approach 3
With short linking approach, you get to just click dglnk chrome extension and it magically creates a QR code to scan on mobile and get started browsing same video.
This works perfectly across all devices. Get chrome extension and get started using – link