SMS is next growing channel of communication after email as it's handy to see short SMS than reading long emails. Customers like SMS in USA a lot and marketers know this trick and this is one of reason for high volume of business messaging rolling in USA.
The number of text messages (SMS) sent in the United States increased by 15.8 percent from 2017 to 2018. In 2019, wireless users exchanged two trillion text messages.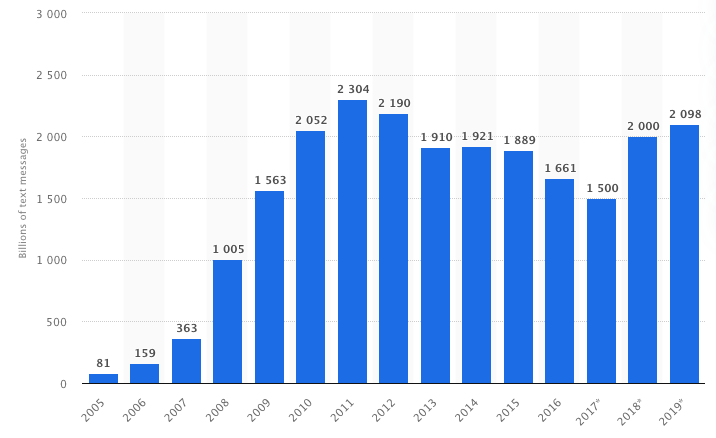 Cost of 1 SMS of 160 non-Unicode character is approx 1.5 cents and with each additional character, length of SMS most of times cross 160 limit and businesses unknowingly land up paying 2 credits = 3 cents for just 1 SMS and impact of this on business leads to increase in marketing operational costs. Business understands this and they have moved to using short links and sharing them instead of big clumsy URL.
Advantage of short URL's is double as business do they cost savings and also marketers gets benefit of tracking links.
Key metrics – that's what it's all about
Using a shortened link allows you to gather full information about recipients behaviour after receiving your text. Detailed campaign report is generated automatically after each campaign It contains such data as mobile phone operating system (iOS, Android, Windows Phone), used mobile browser (e.g. Safari, Chrome), type o a device (e.g. iPhone) and click date.
All this information allows you to know your customer better. This opens a new opportunity to profile your campaigns more effectively and to increase your clients' engagement.
Share short links for appointment booking, sharing product links, terms and condition links, payment links and much more and save lot of operational costs. ROI of investing in short URL shortening services gets justified within 1 month of implementation.
Short Links, Saves Money, Try Now